Child Protection and Welfare
Please refer to Child Protection and Welfare section of the Tusla Website for information on Child Protection and Welfare Policy and Practice, Guidelines for Developing a Child Protection Policy and information on Reporting Concerns. We have linked some of this information below.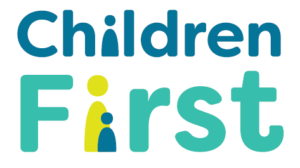 Children First – National Guidance for the Protection and Welfare of Children (2017)
Children First Standard Report Form
Since January 2014, a standardised child protection training course is available to workers in the Early Years Sector. The first level of training available is Child Protection & Welfare: Basic/Foundation Level and it is delivered by the Childcare Committees.
Within Cavan County Childcare Committee, Noreen McGovern is responsible for delivering this training.
The six hour accredited training course looks at what constitutes child abuse, roles and responsibilities in reporting child protection and welfare concerns, child protection policy and safe work practices. Many of the participants in the pilot programme reported increased knowledge, skills and confidence in responding to child protection and welfare concerns after attending the course.
Cavan Childcare Committee runs approximately 10 Child Protection and Welfare Training courses each year. These courses are advertised through our Training Calendar and by direct email to Early Years (Childcare) Services.
The eligibility criteria is set by Tusla and the National Early Years Children First Committee. The training is only available to staff in Early Years Services and to Childminders.
Students, parents and members of the public do not qualify for training.
Health and Safety in Early Years Services
Below are links to a number of Health and Safety publications which are relevant to the operating of an Early Years (Childcare) Service.