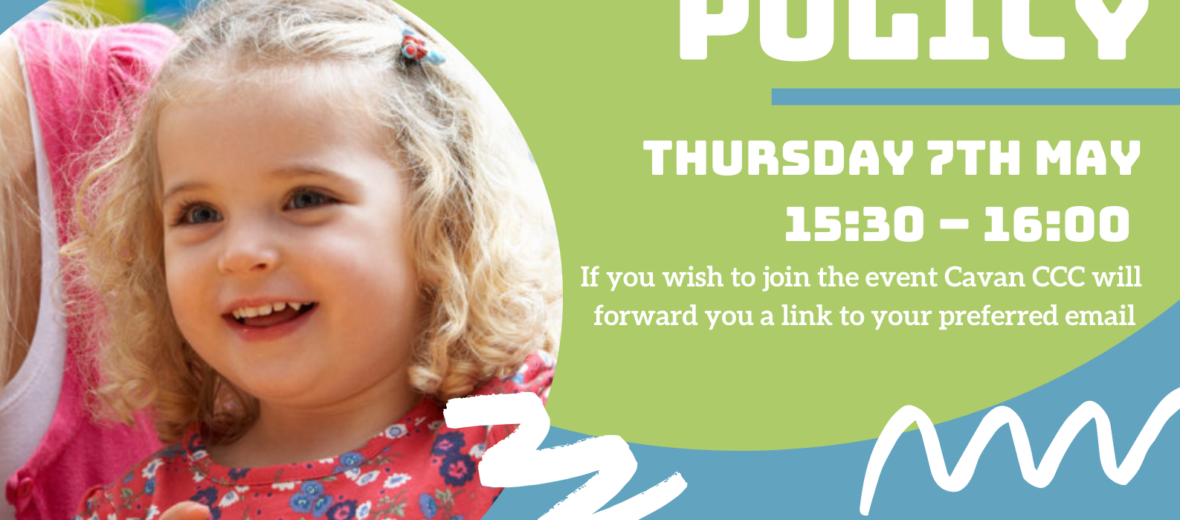 ONLINE CPD; Peer Discussion on Complaints policy via Live Video Stream
Peer Discussion on Complaints policy via Live Video Stream
Thursday 7th May @ 3.30pm.
Duration approximately 30minutes
PLEASE FOLLOW THIS LINK TO REGISTER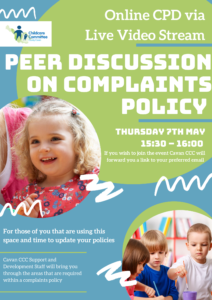 Cavan CCC Support and Development Staff will bring you through the areas that are required within a complaints policy including but not exclusive to the following: Pre school Regulations, Quality Regulatory Framework, Registration requirements and Tusla's unsolicited Information.
This will be completed online via video stream. The hosts (Noreen McGovern and Alice McMahon) will host the live video stream however participants can speak but not be seen. Therefore Noreen and Alice have to put on their makeup and you can stay in your pyjamas!!
Please follow this link for lots more information and how you can sign up!