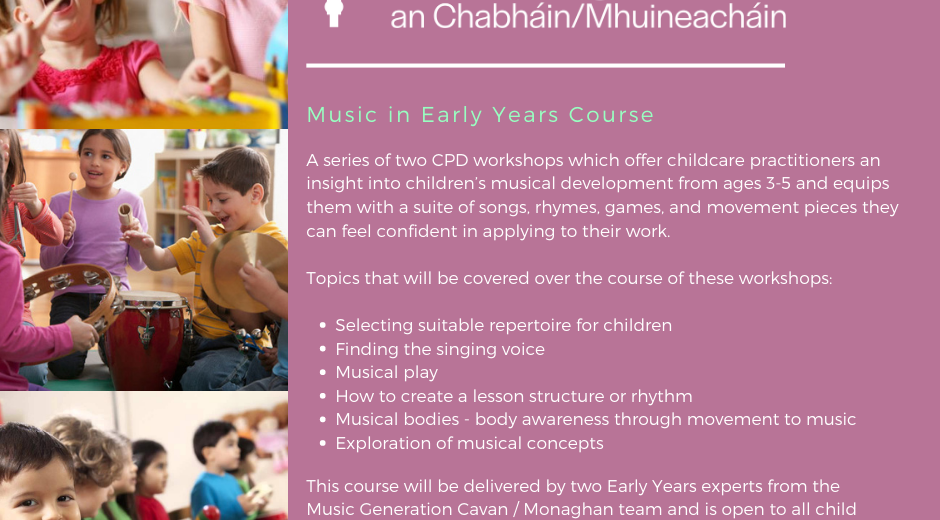 Music Generation Cavan
Workshop for Early years Practitioners working with children 3 – 5years of age.
An Eventbrite link has been sent to all services via email in Cavan, if you wish to participant.
Alternatively please email training@cavanccc.ie with your name and ELC and SAC Name in Cavan.
Please note this training is for Cavan Practitioners only.