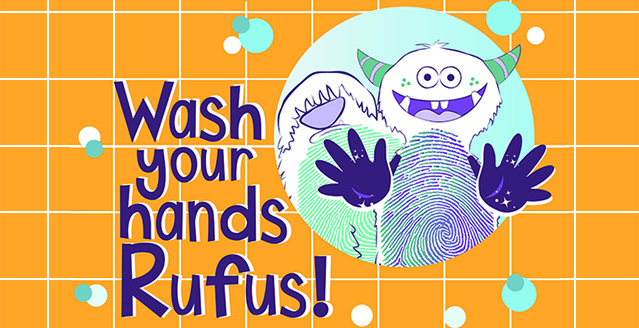 Handwashing the Rufus way
Teach children good handwashing habits the Rufus way!
The Rufus handwashing programme has been developed with childcare professionals to teach children about good handwashing habits, emphasising the need to wash hands for at least 20 seconds and to dry them thoroughly.
We all have our role to play in keeping germs like Covid-19 at bay, and our Rufus handwashing programme has lots of class resources to help children learn the importance of regular and correct handwashing.
Follow this link to see lots more including a FREE downloadable book!