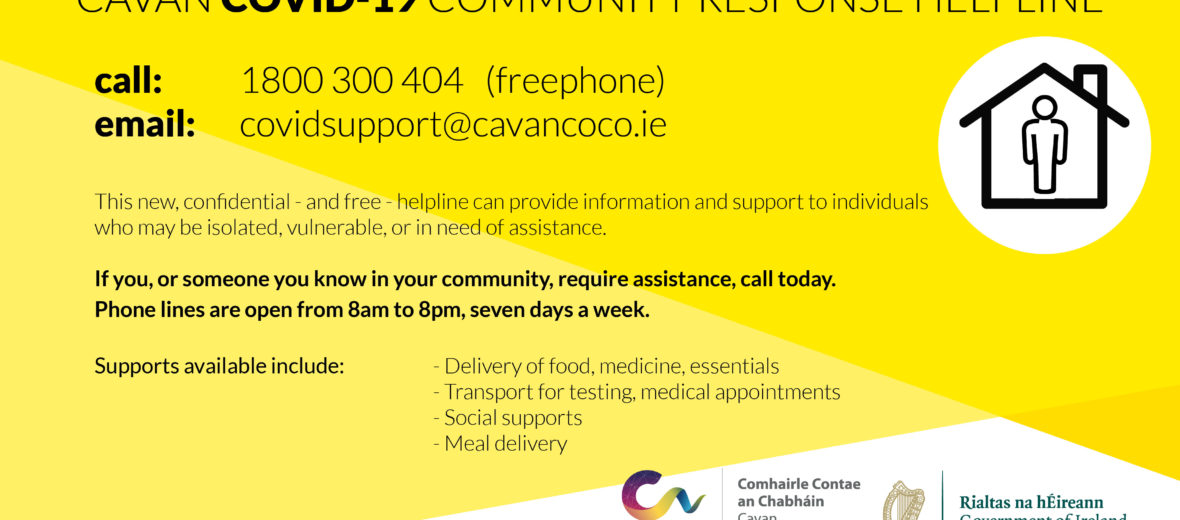 Dedicated helpline to aid COVID-19 Community Supports
A new dedicated helpline, freephone 1800 300 404, is available to offer assistance to isolated and/or vulnerable members of the community in County Cavan during the COVID-19 emergency.
If you require assistance – or if you know of a neighbour, relation, or individual in your community who may require assistance – please call the number, encourage them to get in touch, or if they consent for you to do so, call on their behalf.
Phone lines are open from 8am – 8pm, seven days a week, and an email helpline is also available at covidsupport@cavancoco.ie.