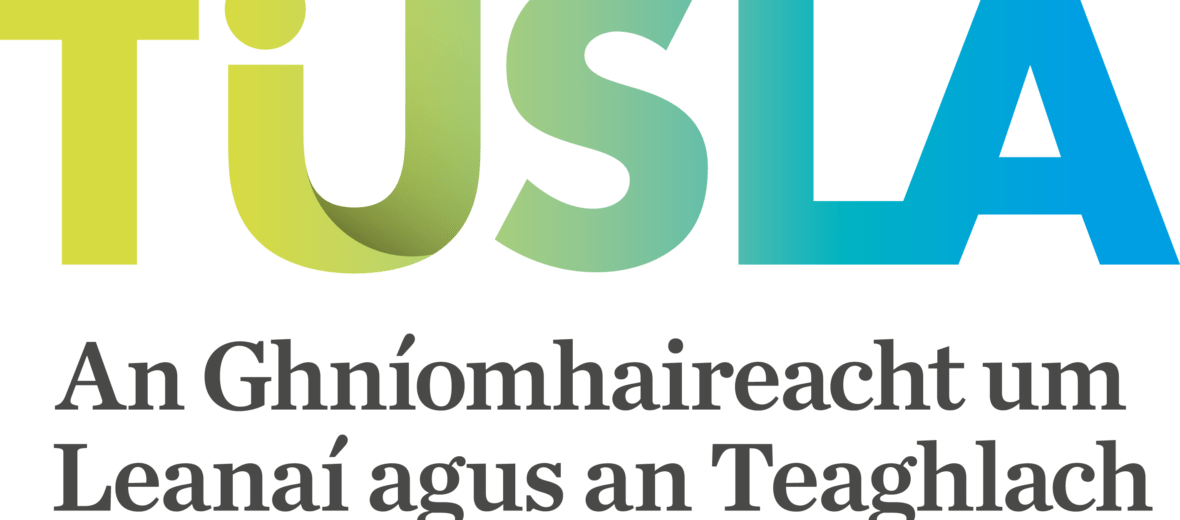 Job Vacancy TUSLA Early Years Inspector
Early Years Inspector
For all details please follow this link https://tusla-candidate.wizzki.com/LiveJobs/JobApply/69341
Permanent
Closing Date: 29/09/2018
Recruitment start: 05/09/2018
Job Description
Details of Service The Child and Family Agency was established on 1st January 2014 and is responsible for improving wellbeing and outcomes for children. It represents the most comprehensive reform of services for the development, welfare and protection of children and the support of families ever undertaken in Ireland. It is an ambitious move which brings together some 4,000 staff who were previously employed within Children and Family Services of the Health Service Executive, the National Educational Welfare Board and the Family Support Agency.
The Child and Family Agency has responsibility for the following range of services:
• Child Welfare and Protection Services, including family support services
• Family Resource Centres and associated national programmes
• Early years (pre-school) Inspection Services
• Educational Welfare responsibilities including School completion programmes and Home School Liaison
• Domestic, sexual and gender based violence services
• Services related to the psychological welfare of children
• Alternative Care and Adoption
Further information is available on www.tusla.ie
Purpose of the Post
The appointee will act as a Designated Officer under Part 12 of the Child & Family Act 2013, and the relevant regulatory framework and any amendments to same.
The Child & Family Act 2013 places responsibility on the Child and Family Agency to carry out the functions as laid down by the Act, in terms of the health, welfare and safety to children in Early Years Services as prescribed in the Act.
The appointee to this post will work within the Child & Family Agency as part of a National Early Years Inspection Service in delivering a co-ordinated service.